Welcome to Korean Asian Kitchen
Korean Asian Kitchen is a restaurant that serves Korean Asian food with love and passion; we are one of the top Korean fusion food restaurants with 4 different locations. Our chefs & Owner had a great exposure to delicious Korean food all their life as they were growing up, because in their family everyone was a great cook and now they have been running multiple Korean Asian Kitchen restaurants over a decade. At Korean Asian Kitchen menu we use fresh ingredients combined with classic and innovative Korean recipes. Go through our Online menu and order from our Korean starters, Korean Chicken Wings, bowls, bibimbap (salad bowls), and more. Select from the best Korean Asian food & delicious sauces.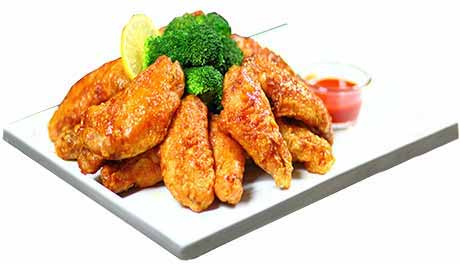 Choose Our Locations

250 Huntington Ave Boston Massachusetts 02115

98 Main St Watertown Massachusetts 02472

1625 Tremont St Roxbury Massachusetts 02120
Relish Yummy Dishes at Korean Asian Kitchen
Korean Asian Kitchen is arestaurant that deals in various food products with all his efforts. Our kitchen is located at four different locations and we have great chefs that have lots of experience in preparation of delicious food. Our chefs are experts in their field and are serving tasty food to customers for decades. At our restaurant, we provide innovative recipes everyday. We integrate various ingredients to provide you with innovation in the daily menu. We always use fresh ingredients and take great care while preparing the food. Our Asian kitchen Korean cuisine is very famous among our customers.
We provide online facilities to our customers. You can go through the menu online by visiting our website. You can order the food of your choice from the menu available that includes Korean starters, Korean chicken wings, bowls, salad bowls and many more. We also offer you to select from the best Korean dishes and sauces available to us. You can also go for booking in advance for a table to beat the rush during the festive season. You can pre-book the table from our website or can come to our restaurant to have more detailed information about our restaurant terms and conditions.
You will get the best service here with our experienced chefs and staff. We provide crispness and delicious taste in our food. You will also get all the modern amenities in our restaurant and quick service. We care for your precious time hence our staff will serve you with the best. We serve all our Korean food with great love and passion. You will always get classic Korean recipes whenever you will visit at our restaurant. We never compromise with the quality of the food and other facilities. We invite you to come to our restaurant and enjoy our services.
Testimonials
Korean Beef entree was okay. Nothing all too special. I feel like I could've gotten the marinade done myself. But I had some Drunken Noodles also and that was delicious.
Sylvia Dees
Service was good. Their Korean Style Chicken wings are double friend to crispy perfection. Fried oysters were juicy and were awsome
Theodore Ray
Edamame appetizer was quality; nice and warm and a little salty. Split three rolls: Spicy tuna, California Snow, and the Fiery Salmon Specialty Roll. The Fiery Salmon had a nice spicy kick due to some amazing habenero spicy mayo. YUM. Cool combination. The texture of the salmon on top was good as well.
Carol Thompson
My mother loves Japanese food and their menu seemed versatile enough for me, especially since I'm allergic to seafood and stuff. While she had green tea and a bowl of udon noodle soup, I settled for the aloe lemonade and the Korean BBQ beef dish which came with bok choy and rice. We also split the lettuce wraps as a starter. The food arrived promptly and the service was spot on.
Jeremy
All of the food we ordered was delicious! We ordered the wings which aren't Like your typical wings, these are crunchy. I ordered the Korean beef which was ok. My husband ordered the ramen which was really good and our niece ordered the teriyaki chicken which was also good. The service was attentive and prompt.
Kim Atkins
Korean Asian Kitchen Menu HighLights
Book A Table
Does not take Reservations..!