How to Find the Best Traditional Korean Food in Your Area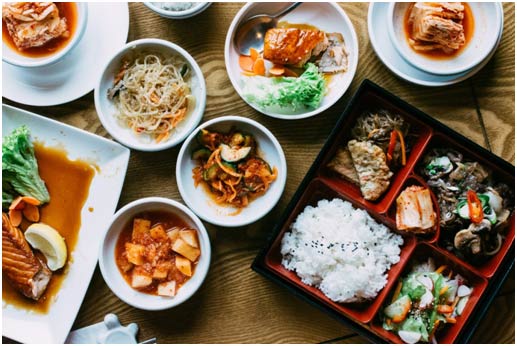 In recent days, Asian cuisine has been a huge craze with special mention to Japanese and Korean cuisines. Even though finding a Japanese restaurant around you is that a tough task but when it comes to the perfect Korean restaurant then it becomes a tedious job. There are actually very few good restaurants that serve traditional Korean food. If you have been looking for a good Korean restaurant then here are some facts that you can keep into consideration.
Find authentic Korean restaurants that provide you the traditional taste
There are many Korean restaurants that do not serve authentic Korean food. They serve a mixed taste of Korean flavors and local flavors like a mix of Korean and American flavors. Many people like having from these restaurants as they are something unique but with a local taste. But if you have been looking for exclusive Korean dishes like traditional kimchi rice then you need to find a good place that serves Korean food. Even traditional food has some wonderful flavors that you would absolutely love if you manage to find a good place. In Massachusetts, there is a restaurant called the Korean Asian kitchen that serves some good quality Korean food.
Order Korean food online
One of the best ways to try out Asian food or Korean dishes is to order online. In a lazy evening if you do not want to go out and yet try something new then you can definitely order something new from a Korean restaurant. This will help you to figure out whether the food from that particular restaurant suits your taste or not. If you like the food you can recommend it to your friends for an evening out or even take somebody on a date to that place. Asian restaurants are always known to be a great place for date nights.
Book a table online for your date
When it comes to date nights a table reservation is necessary since you do not want to wait for long. So, choose restaurants that have this kind of facility. The Korean Asian kitchen is pretty great in these aspects and you can definitely book a table online in a hassle-free manner. So, make the most of the situation. There are several other Korean restaurants as well that will have this kind of facility.
The vibe of the place is important when it comes to dining out
Before you finalize on an Asian restaurant make sure it has the correct vibe for you and the people with whom you are planning a visit. You can just drop by a restaurant and order a takeaway to check what kind of place it is.
So, if you have been looking for a good place around you that serves authentic Korean food then make sure that it has the above-mentioned aspects so that you can make the most of it. If you like food you can even throw a party with Korean food from your favourite place.
Testimonials
Korean Beef entree was okay. Nothing all too special. I feel like I could've gotten the marinade done myself. But I had some Drunken Noodles also and that was delicious.
Sylvia Dees
Service was good. Their Korean Style Chicken wings are double friend to crispy perfection. Fried oysters were juicy and were awsome
Theodore Ray
Edamame appetizer was quality; nice and warm and a little salty. Split three rolls: Spicy tuna, California Snow, and the Fiery Salmon Specialty Roll. The Fiery Salmon had a nice spicy kick due to some amazing habenero spicy mayo. YUM. Cool combination. The texture of the salmon on top was good as well.
Carol Thompson
My mother loves Japanese food and their menu seemed versatile enough for me, especially since I'm allergic to seafood and stuff. While she had green tea and a bowl of udon noodle soup, I settled for the aloe lemonade and the Korean BBQ beef dish which came with bok choy and rice. We also split the lettuce wraps as a starter. The food arrived promptly and the service was spot on.
Jeremy
All of the food we ordered was delicious! We ordered the wings which aren't Like your typical wings, these are crunchy. I ordered the Korean beef which was ok. My husband ordered the ramen which was really good and our niece ordered the teriyaki chicken which was also good. The service was attentive and prompt.
Kim Atkins
Korean Asian Kitchen Menu HighLights
Book A Table
Does not take Reservations..!