Korean Asian Kitchen | Destination for Korean Food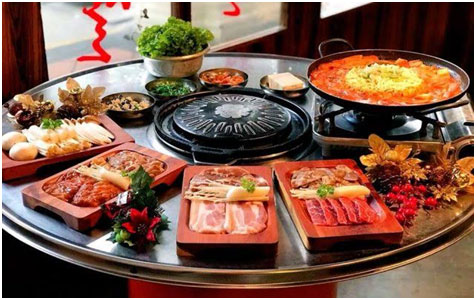 Sometimes it has been seen that we are looking forward to the restaurants where we can try something specific. Well, in that case, if the restaurant is not available, then we will feel disappointed for no reason. You can take the example of Korean Asian food. You cannot try Korean food at any of the restaurants available in your nearby location. It is necessary that you are contacting the specific one who is available in your location. If you are looking forward to a restaurant there, you will get the best Korean Asian food, then you must visit the Korean Asian Kitchen in Watertown.
This particular restaurant is one of the best toys for you when you want to taste Korean food because there sure you to provide quality and quantity both. There is nothing with which the compromise and serve their customers with the best. The best part about availing the services from the Korean Asian Kitchen in Watertown is that they are available with customization options and also let the customers enjoy the food with different variants.
Yes, you read it right. If you want to customize any of the food, you can let the restaurant people know about the same, and they will customize the food accordingly. There is no need for you to worry about anything. Moreover, they are available with the home delivery facility as well. If you want to place your order online, you can go for the same, and they will deliver your order to you within 20 to 35 minutes. There is nothing that will let you wait for no reason.
Moreover, if you want, you can visit the restaurant area as well. The restaurant is designed so beautifully, and services are so quick that there is no need for you to wait unnecessarily and feel like you are a dumb sitting here. You will enjoy the atmosphere at the restaurant, and you will also feel blessed to be there. Also, the best part about the services which they are providing you are booking the table facility. If you are planning to take your loved one or if you are going for any family dinner, then you can let them know what they will book the table for you and you will get all the services which you want. They do not compromise with anything when it comes to serving their customers with the best. Moreover, they are also there to help you in availing of the services for catering.
If you want you can organize a party as well and where the services for skating from them. They provide you the best Korean Asian food with your budget, and you will feel delighted after availing of the services as well. There is no need for you to get tensed about anything when you are availing the services from them.
If you are having any query, it is suggested to you that do not forget to ask about it to them in advance. They will clear it and also suggest the measures which you can take to resolve it further. Also so they are available with the review section. If you want you can view the review section and get sure whether they are available with satisfied customers or not. After availing of the service is it is also suggested to you that you do not forget to post about your experience with them. This will help others to avail of the services more effectively and efficiently as well.
Testimonials
Korean Beef entree was okay. Nothing all too special. I feel like I could've gotten the marinade done myself. But I had some Drunken Noodles also and that was delicious.
Sylvia Dees
Service was good. Their Korean Style Chicken wings are double friend to crispy perfection. Fried oysters were juicy and were awsome
Theodore Ray
Edamame appetizer was quality; nice and warm and a little salty. Split three rolls: Spicy tuna, California Snow, and the Fiery Salmon Specialty Roll. The Fiery Salmon had a nice spicy kick due to some amazing habenero spicy mayo. YUM. Cool combination. The texture of the salmon on top was good as well.
Carol Thompson
My mother loves Japanese food and their menu seemed versatile enough for me, especially since I'm allergic to seafood and stuff. While she had green tea and a bowl of udon noodle soup, I settled for the aloe lemonade and the Korean BBQ beef dish which came with bok choy and rice. We also split the lettuce wraps as a starter. The food arrived promptly and the service was spot on.
Jeremy
All of the food we ordered was delicious! We ordered the wings which aren't Like your typical wings, these are crunchy. I ordered the Korean beef which was ok. My husband ordered the ramen which was really good and our niece ordered the teriyaki chicken which was also good. The service was attentive and prompt.
Kim Atkins
Korean Asian Kitchen Menu HighLights
Book A Table
Does not take Reservations..!