Try the Best Traditional Korean Food Today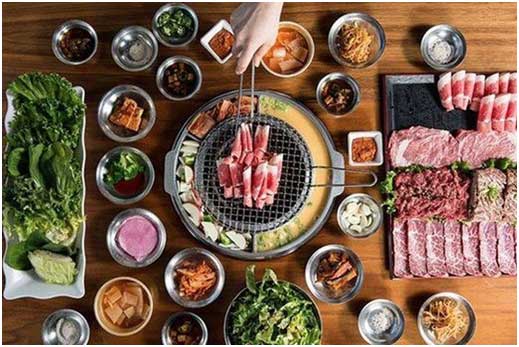 It is true that we all love to eat good food and cannot do without them. There are plenty of cuisines out there in the world. It would be a wonderful experience to try out every cuisine that the world has to offer. One such wonderful cuisine is Korean. Korean cuisine is all about going back to traditions and cultures. In reality, it is only traditions and culture that Korean cuisine represents largely. It is also true that traditional Korean food is found in restaurants all over the world for people to try it.
Where to find the best Korean Food?
If you are looking forward to trying out the best Korean food, then, of course, you can find them in Korea. This is an extremely open answer to the question. However, there are many people out there who are equally excited to try out traditional Korean cuisine and know the real taste of it.
There are many other parts of the world where you can find some exquisite Korean cuisine. There are various Korean restaurants even in the US states, where people visit the Korean-based restaurants in bulk. They also quite enjoy this traditional Asian cuisine with their family and friends.
What does Korean Cuisine consist of?
Korea believes in customary cooking that involves a lot of art, culture, and traditions. So, some necessary items are made a large part of Korean cuisine. Without these major ingredients, Korean cuisine is unrealistic. Some of these food items or ingredients are:
Rice
Meats
Vegetable
Pepper
Fermented chili paste
Sesame oil
Fermented bean paste
All of the Korean restaurants offer a wide range of Korean dishes that can blow the mind of a food lover. Kimchi is a must side-dish with a meal and one of the most popular ones in Korea. Dolsotbap is also quite a popular Korean dish, which is beautifully made out of rice.
Apart from all these, noodles are also quite an integral part of Korean cuisine. Korean restaurants all over the world also serve the best Korean barbeque, which is widely loved. Noodles also happen to form a very integral part of most Korean dishes. Two popular dishes of Korea, namely japchae and sundae, does require noodle as the main ingredient.
Summing Up!
As has been already mentioned above, there are various top-class Korean restaurants in some of the few states of the US. You can get to enjoy a good Korean meal at any time of the day. These restaurants often serve all the traditional dishes of Korea. The restaurants here are quite huge and do have excellent interior decor. The quality of food is extremely authentic and tasty. People there can sit at the restaurants comfortably and enjoy the beautiful dine out or lunching experience with their families and friends. They often have the scope of getting their traditional Korean food delivered to their homes from their favourite Korean outlets.
Testimonials
Korean Beef entree was okay. Nothing all too special. I feel like I could've gotten the marinade done myself. But I had some Drunken Noodles also and that was delicious.
Sylvia Dees
Service was good. Their Korean Style Chicken wings are double friend to crispy perfection. Fried oysters were juicy and were awsome
Theodore Ray
Edamame appetizer was quality; nice and warm and a little salty. Split three rolls: Spicy tuna, California Snow, and the Fiery Salmon Specialty Roll. The Fiery Salmon had a nice spicy kick due to some amazing habenero spicy mayo. YUM. Cool combination. The texture of the salmon on top was good as well.
Carol Thompson
My mother loves Japanese food and their menu seemed versatile enough for me, especially since I'm allergic to seafood and stuff. While she had green tea and a bowl of udon noodle soup, I settled for the aloe lemonade and the Korean BBQ beef dish which came with bok choy and rice. We also split the lettuce wraps as a starter. The food arrived promptly and the service was spot on.
Jeremy
All of the food we ordered was delicious! We ordered the wings which aren't Like your typical wings, these are crunchy. I ordered the Korean beef which was ok. My husband ordered the ramen which was really good and our niece ordered the teriyaki chicken which was also good. The service was attentive and prompt.
Kim Atkins
Korean Asian Kitchen Menu HighLights
Book A Table
Does not take Reservations..!